Time: 08:30 – 13:00 BST
Location: Sandy Park, Exeter
Tickets: https://www.eventbrite.co.uk/e/social-mobility-in-the-workplace-tapping-into-talent-and-building-the-work-tickets-625212717067
Hosted by the South West Business Council and the new South-West Social Mobility Commission
This vital event is focused on social mobility and its impact on building a resilient future workforce. More than ever, it is crucial that businesses understand and play a key role in improving social mobility – as a necessary part of their survival. Creating opportunities for individuals from all backgrounds results in a workforce with broader skills and experiences. This means less "groupthink", fresh ideas and better organisational decision making – key elements in navigating technological upheaval and uncertainty. Yet the South West lags behind other regions in terms of social mobility and productivity.
Hosted by Sir Michael Barber, delivery guru and former Head of the Prime Minister's Delivery Unit under Tony Blair, this event will bring together business and other civic leaders in the region to commit to collaboratively engaging on the key issues. Join us to explore how all businesses can tap into hidden talent and secure their future workforce. Learn about best practice from other business leaders and social mobility experts. Discover alternative education pathways from which to find people with the skills you need.
Don't miss this opportunity to connect with like-minded peers and gain valuable knowledge that will prepare your business for the future that's coming.
This conference will be free of charge.
Thank you to our event sponsors
Speakers
Sir Michael Barber, Chair, South-West Social Mobility Commission
Sir Michael Barber is one of the leading Education and Government experts of the last 20 years. He was once described by Time magazine as 'the single most influential educator on the face of the earth'. In April 2021 his latest book Accomplishment: How Ambitious and Challenging Things Get Done was published by Penguin. It identifies the pattern of accomplishment across many fields including sport, business and science as well as government. It has been described by Matthew Syed as "an excellent analysis". His previous book How to Run a Government so that Citizens Benefit and Taxpayers Don't go Crazy, also published by Penguin, has been influential among politicians and officials worldwide.
From 2017 to 2021 he was Chair of the Office for Students which regulates the higher education system in England.
He served as Chief Adviser to the Secretary of State for Education on School Standards from 1997 to 2001 during which time school performance improved significantly.
In 2001 he set up the Prime Minister's Delivery Unit in No 10 Downing Street to ensure the successful implementation of the Prime Minister's priorities in domestic policy including education and health.
Having worked as Head of McKinsey's Global Education Practice and as Pearson's Chief Education Adviser, Michael now leads his own company, Delivery Associates. He is also Chancellor of the University of Exeter and an Honorary Fellow of Queen's College, Oxford. He currently advises the Chancellor of the Exchequer on the skills agenda and is Chair of the South West Social Mobility Commission. He is also Chair of Somerset County Cricket Club.
Prof. Lee Elliot Major, OBE Professor of Social Mobility, University of Exeter
Lee Elliot Major OBE is the country's first Professor of Social Mobility based at the University of Exeter. As one of the world's leading social mobility experts, his work is dedicated to improving the prospects of less advantaged young people. Lee was formerly Chief Executive of the Sutton Trust and has written a number of award-winning books in the field. He is focused on the impact of research, working closely with Government policy makers as well as schools, universities, and employers. He was awarded an OBE in 2019.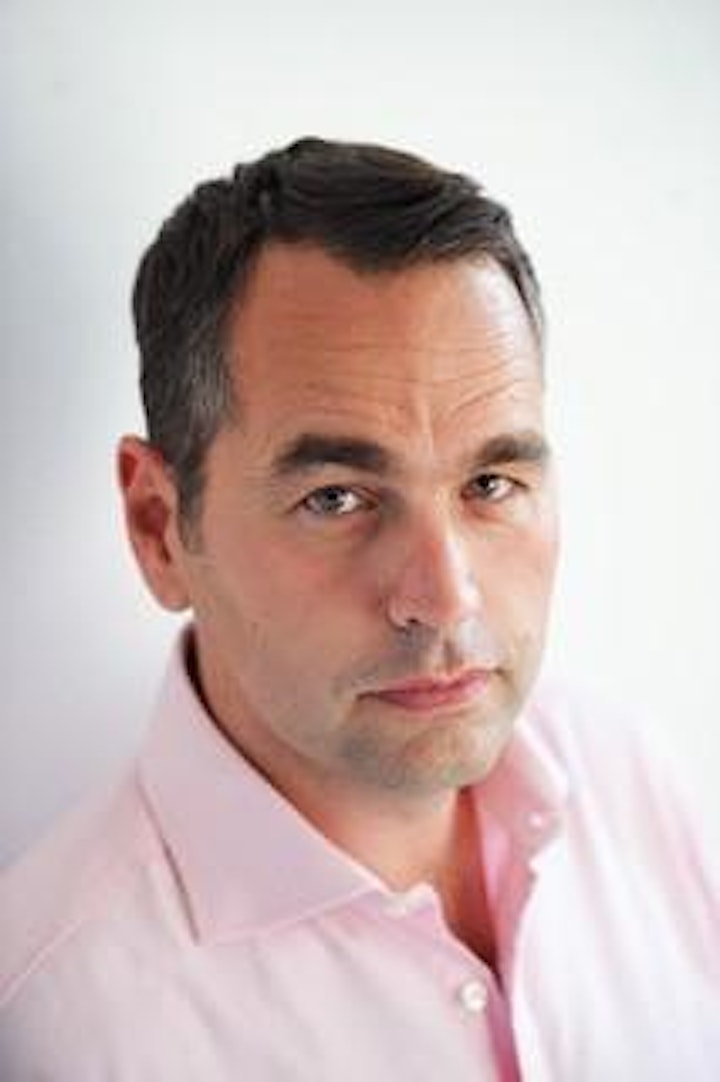 Anne-Marie Sim, Executive Lead, South-West Social Mobility Commission
Anne-Marie Sim is a postdoctoral researcher at the University of Exeter and executive lead for the South-West Social Mobility Commission. She has a PhD in social anthropology from the University of Oxford, in which she investigated children's talk about the future through 18 months' immersive fieldwork with children in and out of school environments. Anne-Marie has also worked as a strategy consultant for the Boston Consulting Group and has a first-class undergraduate degree in Economics & Management from the University of Oxford.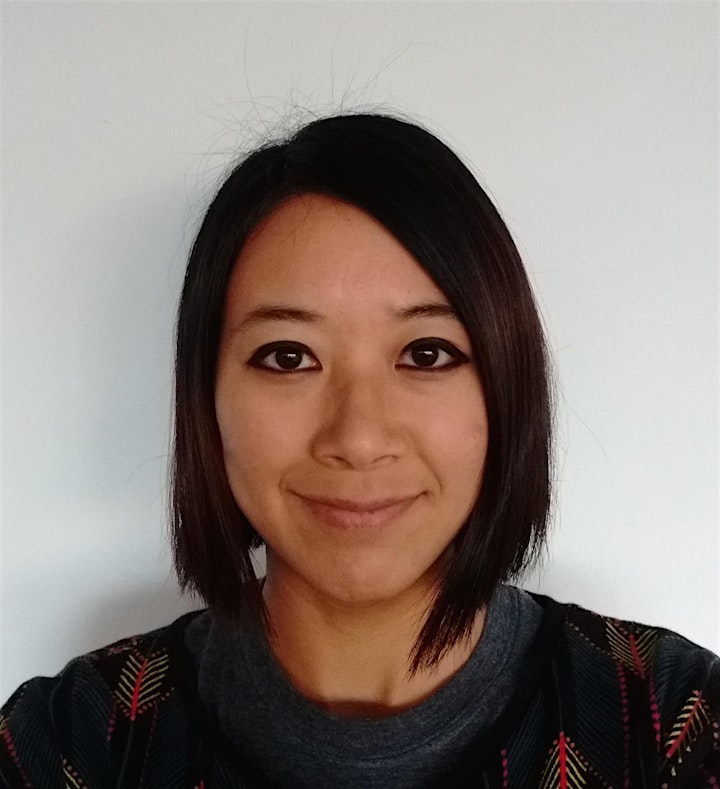 Sharon Davies, Chief Executive, Young Enterprise
Sharon Davies is the Chief Executive at Young Enterprise: an enterprise and financial education charity operating across the UK, and part of Junior Achievement World Wide Network. Consisting of over 120 countries. Since 1963 Young Enterprise has engaged over 7.2 million young people in financial and enterprise education opportunities and supported over 1.1 million young people to set up and run a Young Enterprise Student Business.
Sharon is a qualified youth worker and experienced in the delivery of informal education in a range of settings, including detached and outdoor-based youth work. Sharon is passionate about equality of access to opportunity for young people, having benefitted first hand from opportunities that have made a huge difference to her own life. The importance of making such opportunities available to all, regardless of their starting point is an area of work that has been of keen personal interest for over 30 years. Her career has latterly been focussed over the last 15 years in the charity sector.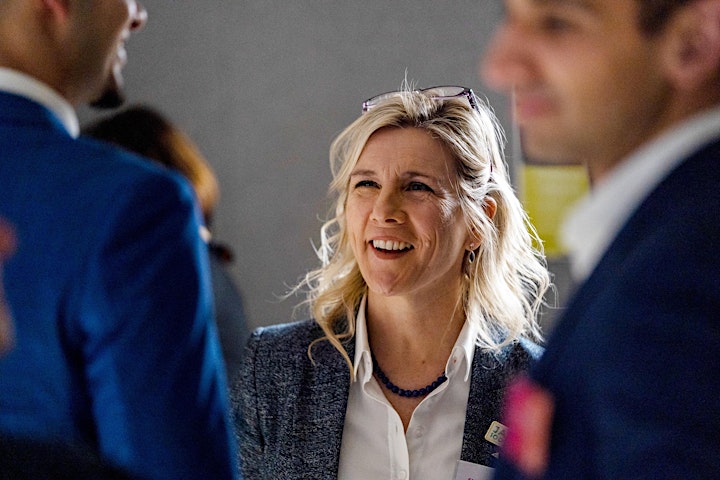 Suzanne Brown, Executive Director, LiveWest
Suzanne is Executive Director of Operations for the largest housing association in the South West, LiveWest. Suzanne moved from London to the South West in 2004 and has more than 25 years' experience in the housing sector. Her various roles have seen her lead on the strategic planning and direction of neighbourhoods and customer service. Suzanne joined the organisation in April 2015 as Director of Neighbourhoods and Customer Service.
Suzanne was promoted to her current role to oversee LiveWest's work across housing services, neighbourhoods, property services and customer experience in 2019. A champion of diversity and inclusion, Suzanne is the executive lead on equality, diversity and inclusion at LiveWest, embedding initiatives and creating a proactive culture to ensure the not-for-profit organisation is a force for positive change. Suzanne has excellent knowledge of the regulatory environment in which LiveWest operates and has extensive experience of delivering improvements to the lives of its customers. Having secured an MBA in Business Administration from the University of Westminster, Suzanne is also a chartered member of the Institute of Housing. Outside of work Suzanne has a passion for running.
Alice Thomson
Alice Thomson is a British political journalist. She is an associate editor, weekly columnist, and political interviewer for The Times. Starting as a trainee on The Times in 1990, became a foreign correspondent, feature writer and political reporter for the newspaper. In 1997 she moved to The Daily Telegraph as a columnist and leader writer and also wrote the restaurant reviews and political interviews before re-joining The Times in 2008 as an interviewer and columnist. Winner of interviewer of the year in 2022, she has also written for Vogue, the Financial Times and The Spectator among other publications and appeared on Question Time, Any Questions and Newsnight.
Alice presents the interview series Past Imperfect with fellow Times columnist Rachel Sylvester on Times Radio, which began in July 2020, also available as a podcast, and now in its sixth series. In 2000, Alice wrote the book The Singing Line about her great grandfather Sir Charles Todd, who connected Australia to the world by building a telegraph line from Adelaide to Darwin; the city of Alice Springs was named after his wife Alice. In 2022, with Rachel Sylvester, Alice wrote What I Wish I'd Known When I Was Young, looking at why it is that often the most successful people have overcome tragedy and adversity in childhood. Alice is married with three sons and one daughter and lives in London and mid-Devon.
Claire Taylor, Vice-Chancellor and Chief Executive of Plymouth Marjon University
Professor Claire Taylor is the Vice-Chancellor and Chief Executive of Plymouth Marjon University. Previously, she served as the Deputy Vice-Chancellor at Wrexham Glyndŵr University. She holds a degree in Music and Education from the University of Cambridge and worked as a teacher for ten years, including as a primary school Headteacher. She pursued her PhD at the University of Nottingham and later held positions as Dean and Pro Vice-Chancellor at Bishop Grosseteste University and St Mary's University, London.
Being the first in her family to attend university, Professor Taylor draws inspiration from her own experiences. She is deeply committed to addressing social inequality and fostering the growth of individuals and communities. She has provided advice to various boards and panels in higher education, such as the Office for Students (TEF Panel and Advisory Group), Advance HE, and the Higher Education Funding Council for Wales. She holds the distinction of being a Principal Fellow of the Higher Education Academy and has received an Advance HE CATE (Collaborative Award for Teaching Excellence). Additionally, she is a Fellow of the Staff and Educational Development Association, a Fellow of the Royal Society of Arts, and a Professional Affiliate Member of the Chartered College of Teaching.
Brendan Staniforth, Director of Business Planning at Babcock's Devonport Royal Dockyard
Brendan is Director of Business Planning at Babcock's Devonport Royal Dockyard, the largest Dockyard in Western Europe, employing approx. 10,400 people regionally with an economic impact of over £1bn across the south west. He has over 20 years of experience in delivering enterprise change and strategy across Defence, Nuclear and Pharmaceutical sectors. He is responsible for overseeing delivery of Babcock's Sustainability strategy across Babcock's Nuclear Sector, including Devonport; delivering the long term strategy for Devonport.
Brendan has lived in Cornwall for over 40 years and is a proud husband, father and (when time permits) surfer. He has a BSc in Environmental Chemistry and MSc in Radiation Protection and is committed to supporting businesses make lasting change for future generations.
Kiera Harper, Director of Technical Qualifications and Essential Skills, Department of Education
Kiera leads the Department for Education's team who oversee developing and delivering the Government's key commitments to create a world-class technical education system. This includes delivering the Government's new flagship technical education offer – T Levels.
She has previously worked across the Civil Service in the Department for Business, Energy and Industrial Strategy, Home Office and Cabinet Office is a variety of strategy, policy and delivery roles.
Sean Mackney, Principal and CEO
Sean has spent his career working in higher and further education to achieve social and economic change. He has held leadership roles in universities, Government bodies and institutional partnerships in various parts of the country, before joining Petroc – an FE college and university centre with bases in North and Mid Devon.
Recognising that some of the most intractable issues we face in society require multi-dimensional approaches, he has always sought to take advantage of the opportunities that come through working in partnership. He currently chairs the board of Northern Devon Futures – the partnership of systems leaders committed to creating a positive future for that part of the South-West peninsula.